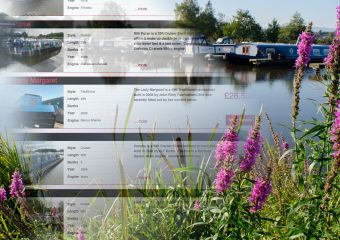 [siteorigin_widget class="SiteOrigin_Widget_Headline_Widget"][/siteorigin_widget]
Reedley Marina and Swanley Bridge Marina have joined forces to offer a bespoke Brokerage   service which will deal with all aspects of buying or selling your boat.
In combining with Swanley we can call upon years of brokerage expertise and offer a truly
Professional service to both vendors and purchasers. Swanley Bridge Marina are fully affiliated members of The British Marine Federation and adhere to all their policies and codes of practice.
Swanley Bridge Marina will deal with all aspects of the marketing of a vessel, from coming along and photographing, to ensuring that a boat will benefit from maximising exposure. This encompasses all advertising mediums, from trade magazines to both Swanley and Reedley Marina websites and all subsidiary trade websites, printed media to social media platforms too.
Please note that the boat can be moored at Reedley Marina where staff can show potential purchasers around and deal with all enquiries. The brokerage head office will be at Swanley Bridge.
We feel this is a great opportunity for both our customers and people interested in acquiring a boat. If you are interested in buying or selling a boat, please contact Andy Wood on 01270 524855, or email .
[siteorigin_widget class="SiteOrigin_Widget_Image_Widget"][/siteorigin_widget]